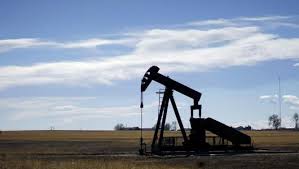 A U.S. rally on gasoline stopped testing of crude futures at low $40 levels on Tuesday as oil prices hit two-week highs, increasing by more than 2 percent.
Oil prices rose as a weaker dollar
provided the major incentive for investors to buy more oil. This comes after a spike that is being witnessed in Middle East tensions following Turkey's downing of a Russian warplane. Turkey shooting down of a fighter jet belonging to the Russian authorities drew an angry response from Moscow, prompting an emergency NATO meeting Tuesday.
Vladimir Putin, Russia's President, termed Turkey's downing of its jet as a back stab that might have far reaching consequences for the Middle Eastern nation. The tensions in the Middle East have already been seriously heightened by Russia's foray into the war, with Moscow conducting air raids over Syria to punish those it deemed responsible for the shooting down of a passenger jet from Russia over Egyptian air last month.
According to a preliminary survey by Reuters on Monday, commercial crude oil stocks in the U.S. likely gained 1.1 million barrels for crude inventories of the week ending November 20th, and a rise would mark a huge gain for the ninth consecutive week. Investors were preparing positions ahead of the long holiday weekend in the U.S. as gasoline rose by as much as 5 percent, with bearable pre-winter temperatures in addition to low pump prices continuing to encourage travel by road within the United States. Olivier Jakob, an oil analyst at Petromatrix in Zug, Switzerland, observed, "There most likely might be a risk premium during the long Thanksgiving weekend ahead." But investors were still citing a delayed restart of the New Brunswick refinery, a 70,000 barrels-per-day gasoline making unit in Irving's St. John.
After hitting a two-week high of $46.50, benchmark Brent oil rose up by 2 percent, or 92 cents, to sell at $45.75 per barrel by time of reporting [11:04 a.m. EST (1604 GMT)]. U.S. crude futures for West Texas Intermediate [WTI] also rose by 95 cents to hit a high of $42.70. WTI had earlier hit $43.46 which has been its highest since November 11th.
Meanwhile, investors have been betting that the global oil glut being experienced plus rising crude stockpiles in the U.S. is going to push WTI to less than the 6-1/2 year lows of $37.75 that had been set on August 27th, and the benchmark Brent will fall with it. But some analysts see it differently, saying heightened geopolitical tensions happening across the Middle East might very well delay such a slide.
Speculation has been rife that Saudi Arabia is keeping its options open, waiting for price cooperation modalities with other oil producers to be effected at the OPEC meeting slated for December 4th. This may also provide interim support to crude oil prices."We still see crude dropping to around $37.75, even though such a development isn't expected. Not until the market is through with the upcoming OPEC meeting at the end of next week, and when the progressively bearish global supply balances gets to add more pressure on the WTI curve," observed Jim Ritterbusch of Ritterbusch & Associates, a Chicago-based oil consultancy firm. With its budgetary deficit still growing, Saudi Arabia is unlikely to maintain its current strategy for much longer. As analysts at Commerz bank said, "Saudi Arabia is being forced on the defensive by the current low prices of oil."
According to market intelligence firm Genscape, there was a build of 2.2 million barrels reported at the delivery point for U.S. crude futures in Cushing, Oklahoma for the same week, traders who got a chance to see the data said on Monday.