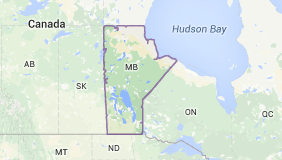 In the recent past, many brokers dealing in binary options have been increasing their activities in the Province of Manitoba to try and woo residents into signing up to trade on their platforms. They have been offering a number of bonuses and promotions in the hope of convincing the residents to enlist. Most residents in this province are now, more than ever before, conversant with this new type of trading activity. Like in the rest of Canada, the binary options trading practice is legal in Manitoba. But the lack of a regulatory framework to oversee this type of trading is the main bottleneck that is hindering its rapid development in this province.
Trading in Binary Options in Manitoba
With increased awareness of the binary options trading practice, it has become increasingly important that a regulatory environment be created in order to regulate the brokerage activities and to protect the welfare of traders in Manitoba. That time has not yet arrived and until such a time, Manitoba residents, who are interested in engaging in this trading activity, may refer to The Manitoba Securities Commission for guidance on any matter relating to the trade in binary options.
Otherwise, traders should be able to conduct their own research in determining the right brokers to deal with. By doing this, they will help to protect themselves against being exposed to possible fraudulent activities from bogus brokers.
The MSC is an independent government organization that was formed in 1968 with the aim of assisting in the formulation of policies and the performance of judicial functions. Its primary objective is to protect public interest and ensure that the public is subjected to fair trading practices. It also sets standards that the securities marketplace is required to operate in to ensure integrity. Among its other functions is to liaise with other agencies, both national and international, as regards working capital in an effort aimed at streamlining capital markets across Canada.
The Connection between Brokers and Cyprus
The head offices of many binary options brokers, who are currently operating in Manitoba and Canada in general, are located in Cyprus and this might raise quite a number of eyebrows. Why Cyprus? One may ask. Cyprus because, it is the home to one of the largest and most popular binary options regulatory body in the world. The Cyprus Securities Exchange Commission (CySEC) stretches its regulatory influence not only in Cyprus but also to other European nations and even Canada, for that matter.
The Cyprus securities Commission got its influential status when Cyprus became a member of the European Union in 2004. This new development enabled it to become a part of the European market in Financial Instruments Directive (MiFiD). As subscriber of MiFiD regulations, CySEC allows its registered brokers to gain access to the vast and expansive European market. This is an obvious advantage to any broker hoping to access a larger population of investors from different countries. This is the main reason why many brokers choose to register with CySEC and have their offices headquartered in Cyprus.