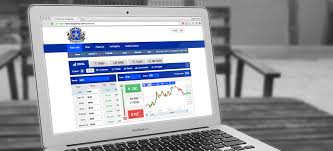 SSCG, whose headquarters are stationed in Manila, Philippines, signed the deal in Manila at the Solisaire Resort by SSC Group Limited. SSCG launched a new BO brand that is powered by the Tradologic platform.
SSCG markets gaming and travel services to Asian economies, primarily in China, Thailand, Malaysia, Vietnam, Singapore and Taiwan.
Tradologic reveals the event took place at a gala dinner at SSCG's Solaire Resort in Manila, Philippines. This is the location of SSCG's VIP rooms.
The event was held for 400 of SSCG's top clients several months ago. Richard Jonson, the Chief Executive officer for SSCG,says the strategic partnership with Tradologic is a tremendous step forward. Since the interest in binary options has significantly increased in Asia lately, thanks to Tradologic, SSCG will be one of the few companies that offers it.
SlavenaSacheva, the head of technology providers in Asian markets, commented on her satisfaction in announcing the key partnership with SSCG, which she considers to be an extraordinary company that doesn't accept anything but the best, thanks to their high standards.
Tradologichas reached partnership agreements with companies from the gaming side after targeting Asian markets specifically.
Earlier this year, 188Bet, one of the biggest Asian online bookmakers, introduced extended offerings of their products, including binary options thanks to their software.
Another gaming company that has added Binary Options to its platform is 188BET . The company, based in Hong Kong has strike a deal with several bookmakers online to create a trading platform for Binary Options traders were traders can either try a free demo or if you are a professional, you can simply register and start trading financial instruments immediately your account has been confirmed. This company provides a flexible user interface alongside several trading options such as; Touch, Turbo, Up/Down , and Range.
188BET.com has made a prediction that the addition of gaming platforms to financial trading will make trading even more exiting especially for those who are scared of making extra income through such ventures. 188BET.com remains one of the best bookmaker in Asia, the company is presently a subsidiary of Cube Limited and it is regarded as the second biggest gaming platform in the Asian market. The company provides sports-betters the opportunity to place bets on their favourite teams in sports such as Cricket, football, and basketball. As a player you can access a number of free in-games a month, and you can also enjoy live streaming of your popular matches.
188BET has sponsored several teams , especially those in the English Premier league, including Aston Villa, Liverpool, Chelsea and Everton. 188BET has entered into an agreement with TRADOLOGIC and according to the Managing director of the company, 188BET hopes to roll out Binary Trading Options platforms as soon as possible. In addition to the trading platforms, the user-friendly trading platforms will also offer numerous features that are up-to-date and will facilitate the access of investors to several resources that will help them increase their chances of making more while reducing their risks.