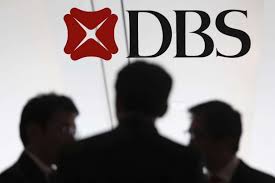 Florence Suryawan (53), Singapore businesswoman,
claims DBS bank miss-advised
her into buying
'useless' options
for protection of her company's margin positions.
The Singapore businesswoman, who lost US$6 million in forex trades, is now asking to restore her accounts to the levels prior to the bank closing out her trading positions.To this effect, her banks have reviewed her financial dealings and have discovered that there were quite a number of irregularities. In order to help her resolve these problems the bank had to present new deals before her, many of these deals though seem not to be in her favour but she still had to consider them in order to stem her financial losses and restore her dignity. Florence Suryawan however decided to go ahead with the court cases.
Suryawan claims that the bank miss-advised her into buying options for the purpose of protecting her business from volatile forex markets. The businesswoman is involved in markets in various business fields, from digital media to manufacturing.
The options, which were supposed to act like insurance, turned out to be "useless" in terms of hedging her investments.
The fall of the Australian dollar in September 2011 brought massive loss to Suryawan. Suryawan was using the 'accumulators,' structured products, to acquire the currency.
After her positions closed by the hand of DBS, her accounts with the bank dropped in value from US$6.2 million to around US$410,000. This caused a significant drop in the financial status of Suryawan and she was forced to review her business dealings , including new offers that were presented before her.
The bank claims that it is not responsible, stating that the businesswoman was an experienced and sophisticated investor relying on her own judgment when she made the decision to buy the options.
A hearing for the lawsuit took place in the High Court on November 3rd.
Suryawan accepted the offer of DBS for a margin trading facility, limited US$50 million in 2008. Forex trading became Suryawan's full time interest by the end of 2008.
In 2010, the businesswoman was 'buying' the AD below the market price at regular intervals and investing in accumulators for a fixed time period. She would profit in case the price rose to a certain range but suffer a massive loss if the price would drop.
Throughout August and September 2011, the businesswoman purchased nine options from the bank to protect herself against volatile markets. She claims the bank's staff described these options as insurance for her margin positions against volatile markets.
Sarywan received a call from a bank employee on Sept 22, when she learned about her falling margin level. She was shocked to hear that the options she purchased couldn't protect her.
Sarywan's lawyer, Mr Nicholas Narayanan, argues DBS was negligent in giving the advice about the options, making false representations regarding the protection mentioned.
Narayan argues that DBS was also not entitled to close out Suraywan's positions, considering the fact that she hadn't called that day to make a valid margin call.