Marijuana, digital currency and binary options may appear to have no real connection to each other at first glance. The common thread among the three is that they have recently emerged as investment opportunities that both buyers and sellers are hoping will become the next big thing. But before you consider making an investment, ensure that you understand these products and the attendant financial risks involved.
Marijuana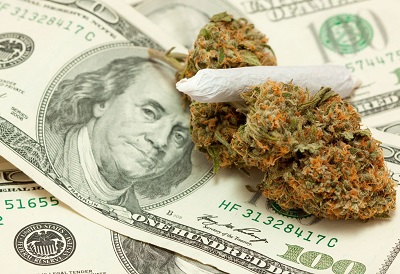 This comes about with the Washington state Department of Financial Institutions firing off a warning to potential investors in which they are advised to be wary of investing in marijuana, digital currency and binary options. The department issued a press release which stated that marijuana investments"could be particularly susceptible to scams".
Medical marijuana is legal in 23 states and the legalization of this substance that was once prohibited has generated headlines which have grabbed the attention of a host of investors who are looking to cash in on the high potential of this new market. As such, a large number of promoters has already seized on this legalization to market and sell their investments to the marijuana industry. The budding new businesses include companies which provide services and products to the marijuana industry.
Saying that the emerging market for cannabis products "is highly volatile and only semi-legitimate because regulations for medicinal and recreational use vary greatly between states and jurisdictions," the department added that investors "may have difficulty recouping their money" and recommended advised potential to check in order to make sure both the salesperson and the investment is registered and licensed by Washington before making any investments.
Binary Options
The department also observed that binary options, which are securities in the form of options contracts with payouts based on whether the underlying asset's value increases or decreases, "look more like online gambling than a traditional security or investment". Saying that, "the amount of Internet-based trading platforms has surged in recent years," the Department of Financial Institutions added that, "many of these platforms are unregulated or are completely illegal. Binary options contracts are an attractive strategy for scammers because they target unsophisticated investors with a simple-to-understand 'investment opportunity.'"
While some binary options investments are offered to traders on a designated contract market or a registered exchange and are subject to CFTC and SEC oversight, the number of trading platforms on the Internet has greatly increased in recent years. What's more, some of these trading platforms are either completely illegal or totally unregulated which makes them an attractive strategy for scammers since they target inexperienced investors by means of low entry costs and simple-to understand investment opportunities.
Digital Currency
The department said a growing number of brand-name retailers now accept digital currency and with such increased visibility, the potential for investors getting increases as well. Bitcoins as well as other forms of digital currencies are back in headlines again with new exchanges that claim to be regulated and licensed under federal and state financial authorities emerging in recent years. With a growing number of big businesses accepting to deal in digital currency, investors were asked to be aware that the value of digital currency is prone to "fluctuate wildly".
The department added that, because "different countries and jurisdictions have little uniformity" when it comes to regulations, scammers are bound to "take advantage of the confusion so they misinform potential investors." Because it's difficult to trace, digital currency is also susceptible to cyber attacks. As such, the department has recommended to investors that, "before making any decisions with your money, ask questions, and do your homework."